Book The Middle Feast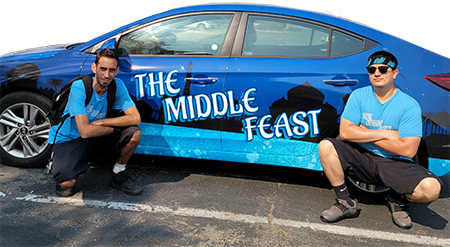 The Middle Feast Food Truck is also available for personal events and parties. We offer our exclusive high end catering menu of Middle eastern cuisine that brings an original and colorful flavor to any occasion.
Menu
Explore Our Food
Whether you're looking for a enjoyable casual dining experience, a new favorite spot, or unique event catering, The Middle Feast Food Truck will positively surprise your taste buds.

We provide Los Angeles and surrounding areas with gourmet Middle Eastern Cuisine with a twist and made with seasonally-inspired and locally-sourced ingredients.
Signature Dishes
Falafel
A mixture of chickpeas and herbs formed into balls then fried until golden brown served on a grilled pita bread with roasted pepper hummus, green tahini shredded cabbage, and tomatoes, topped with garlic aioli and fresh herbs.
More Signature
Bowls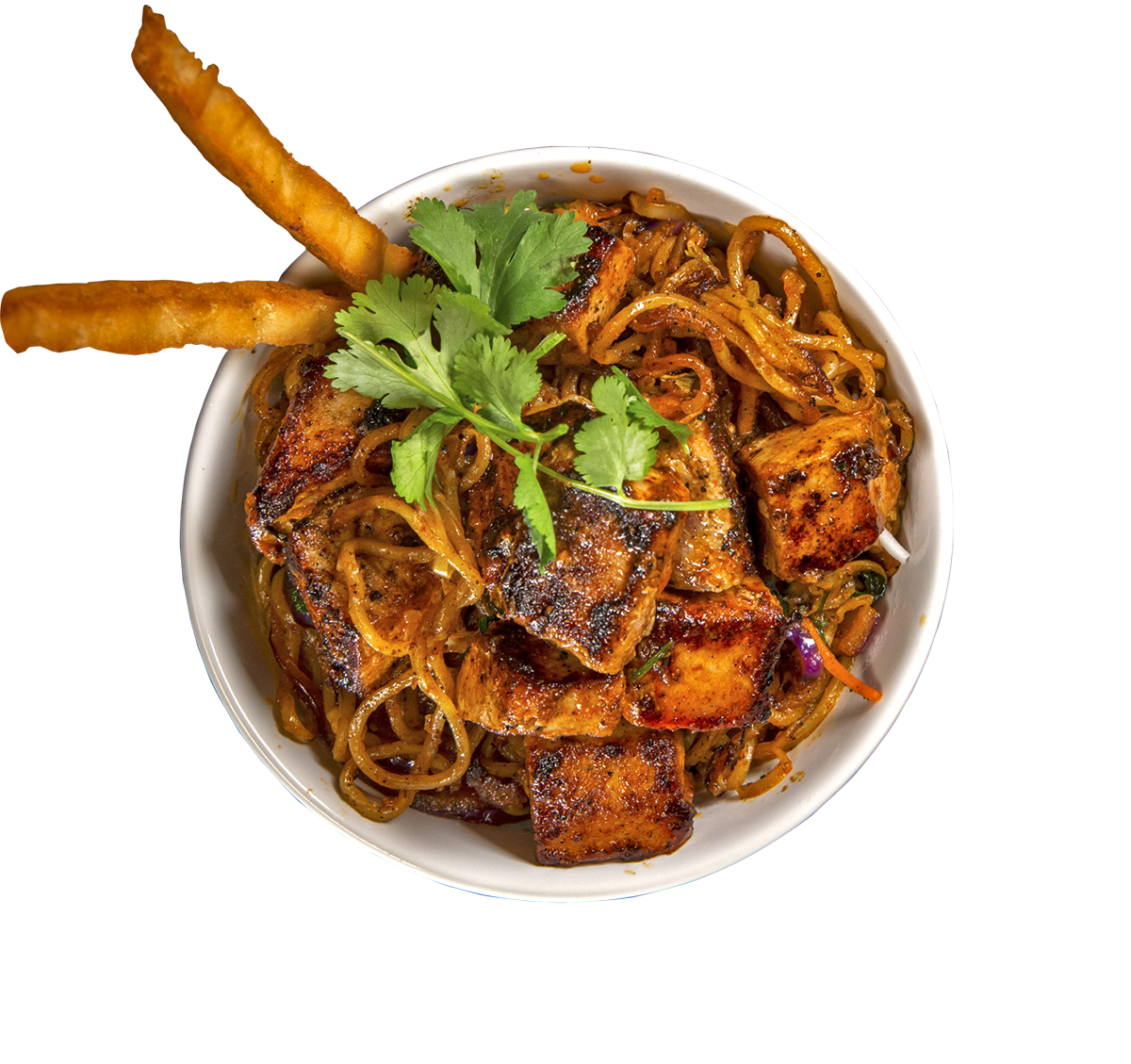 Ahi Ramen Bowl
Stir-fry vegetables, noodles, marinated seared ahi tuna shish kabob topped with sriracha tahini sauce and garlic aioli.
More Bowls
Burritos

Shawarma & Rice Burrito
Marinated grilled chicken with yellow basmati rice, shredded cabbage, tomatoes, roasted pepper hummus, garlic aioli and fresh herbs.
More Burritos
Specialities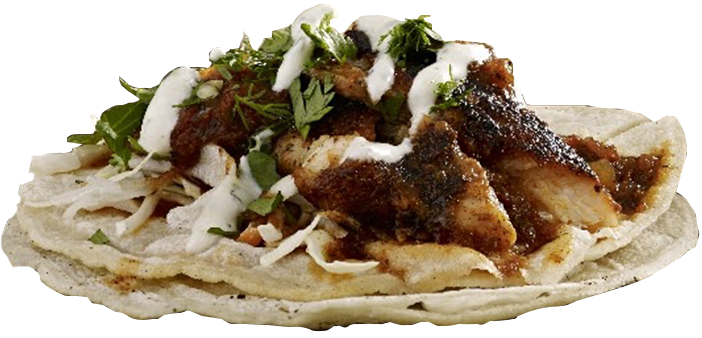 Moroccan Fish Tacos
Marinated grilled white fish served on corn tortilla with our homemade Moroccan sauce, shredded cabbage, tomatoes topped with our garlic aioli and fresh herbs.
More Special
Sides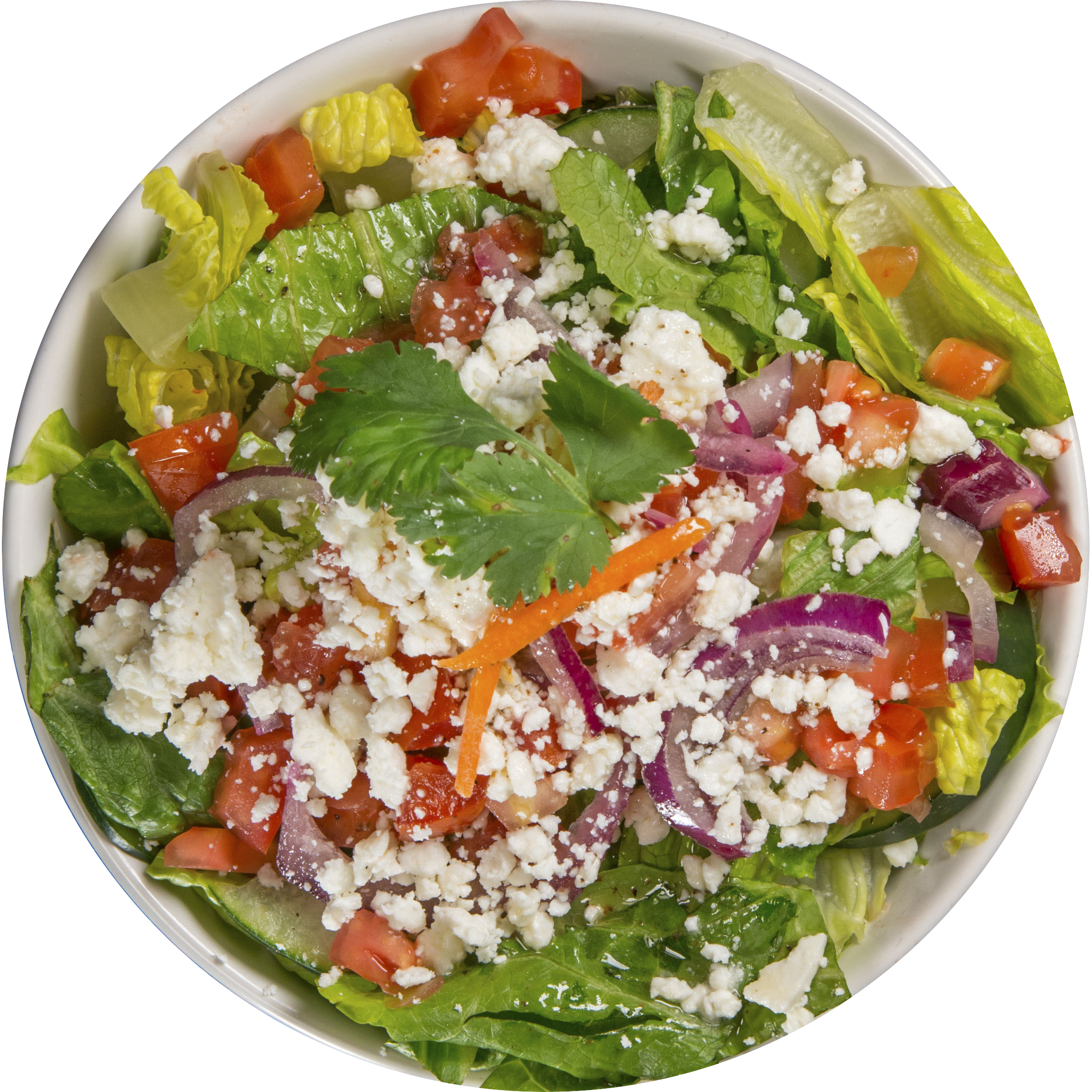 Greek Salad
Greek salad fresh romaine, lettuce, cucumbers, tomato, red onions, olive oil & lemon dressing, topped with feta cheese and herbs.
More Sides
Trucks Schedule
Our trucks schedules change weekly, so be sure to check back often.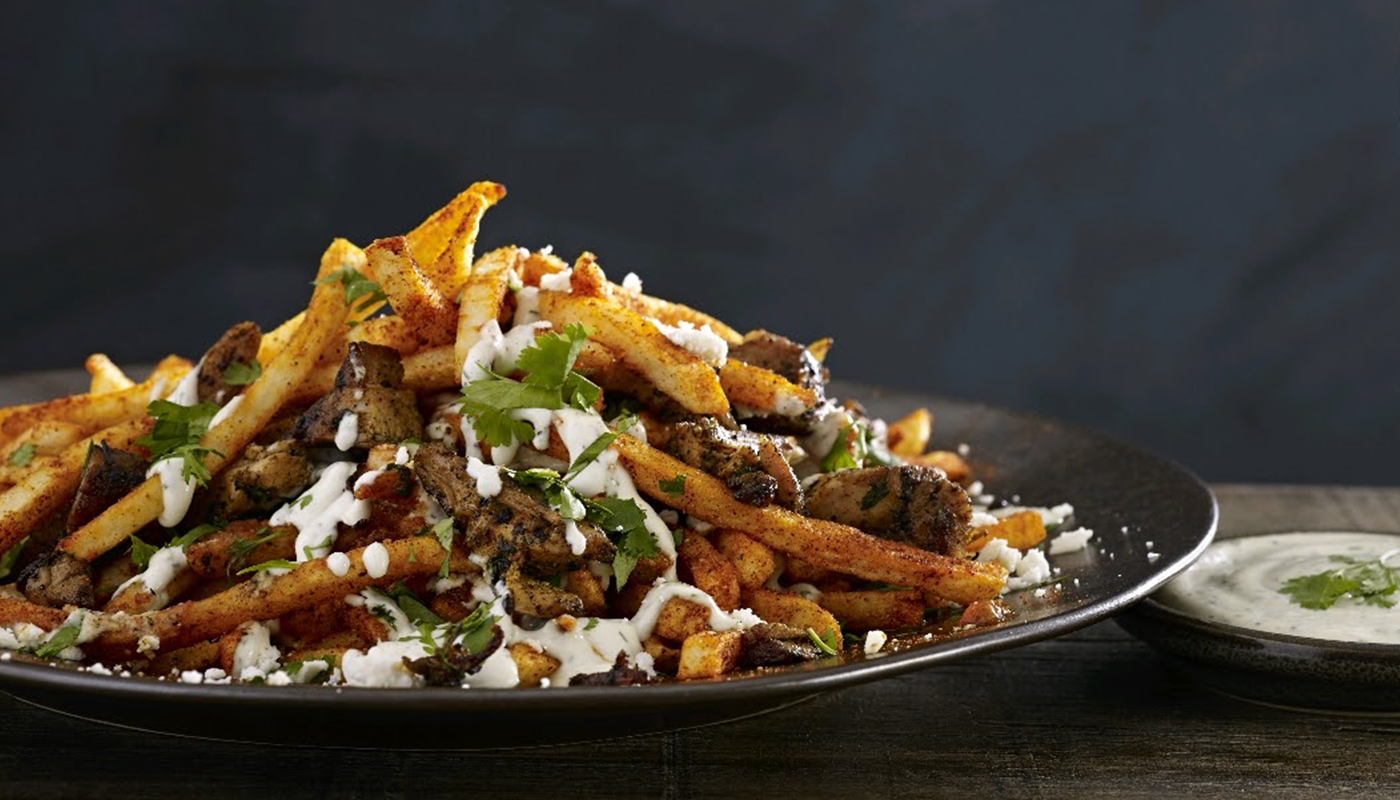 About Us
Our Story
Since winning The Food Network's "The Great Food Truck Race" Season 5, Tommy Marudi (L.A. native and leader of The Middle Feast) has been bringing Middle Eastern food with an Asian and Mexican twist to hungry belly's from the sea to the desert and everywhere in between. The Middle Feast's flavors create an ever-evolving and growing lineup of unique dishes.

Tommy's passion for food started after finishing culinary school. Since then, Tommy has developed his culinary skills and decided that this is defiantly what he wants to do in his life. After traveling throughout South America, India and Asia he was ready to move back to LA and take his experiences and inspiration to his favorite place, the Kitchen. In 2014 Tommy had the opportunity he was looking for, The Food Network's "The Great Food Truck Race!" After an adventurous trek across the country, he had won the competition and his very own food truck.

Tommy, is inspired by food. Whether it's an ingredient, a location or even an interesting experience, Tommy turns that inspiration into dishes that are bursting with unique flavors that best represent Tommy and his vision that tell a story. He understands that the only way to guarantee the best culinary experience is to constantly refine and perfect it.

Tommy knows that these Mediterranean favorites can be done well if they are freshly made, carefully spiced and artfully presented.